Nadie Nadia & Company (Live Music Performances)
August 19 @ 7:30 pm - 11:00 pm
Live musical Performance split into two different show nights featuring multiple different great artists. Tickets 15$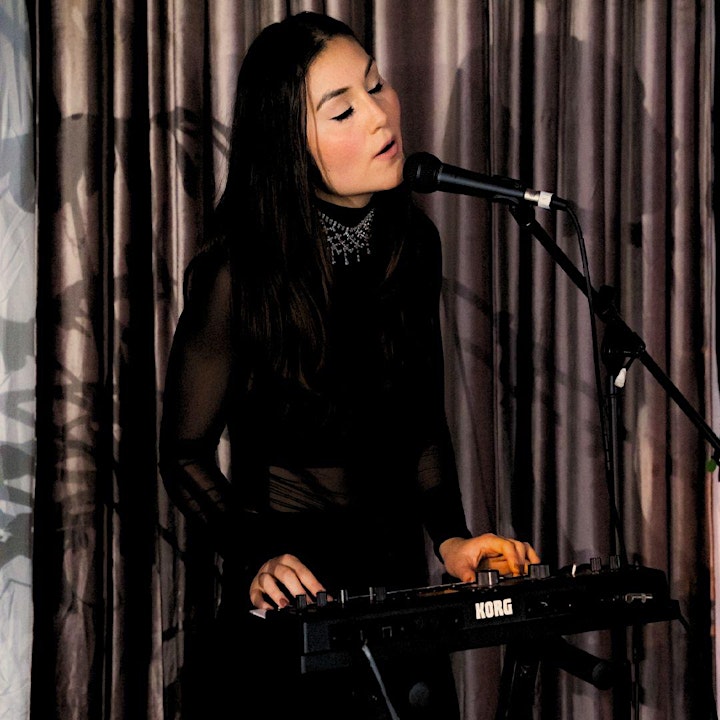 Summer is here and Galactic Panther is ready to heat up King Street with two nights of some amazing musical performances. For the first time at GP we have Nadie Nadia and she will be bringing some company.
On July 20th we will warm up the night with the hottest dj in Alexandria bringing all the island vibez JahMessenger Sound, always jamming with some dope classic reggae tunes. Blessing us for the first time and turning up some of that heat will be The Red Lyran bringing nothing but hard hitting hip hop. Check out their music here on soundcloud https://soundcloud.com/theredlyran and their Instagram @theredlyran
On August 19th Nadia will be joined by Veronica Faison a dc based singer songwriter striving to combine classic vocal jazz and piano pop. Her octave range and sentimental nature will have you falling to your knees in awe. Check out her instagram @veronicasvocals and her music can be heard at https://veronicafaison.bandcamp.com/ and https://soundcloud.com/veronicafaison.
Headlining both nights and bringing nothing but fire to the stage is Nadie Nadia with a collective sound of Jazz, Indie rock, and alt-pop project. With influences like Billie Holiday, Karen Dalton, and Mildred Bailey, Nadie aims to reflect and connect the shared human condition. In addition to her haunting melodic-synth driven original songs, NADIE NADIA sings Swing and Big Band jazz standards from the 1930s and 1940s. She is a student of the prominent jazz vocal artist Lena Seikaly. Her music can be found via Soundcloud, Youtube, Bandcamp, and Spotify at nadienadia.com.
Please come ready to be blown away by sounds that will lift you up and grove the night away. Must be 18+ to enter and 21+ to drink.