"We in here Wednesdays" Comedy & Entertainment
August 16 @ 9:00 pm - 11:30 pm
"We in here Wednesday" Comedy & Entertainment Presented by Chandler Enterprise.
Local comedians, poets & other talents are performing LIVE!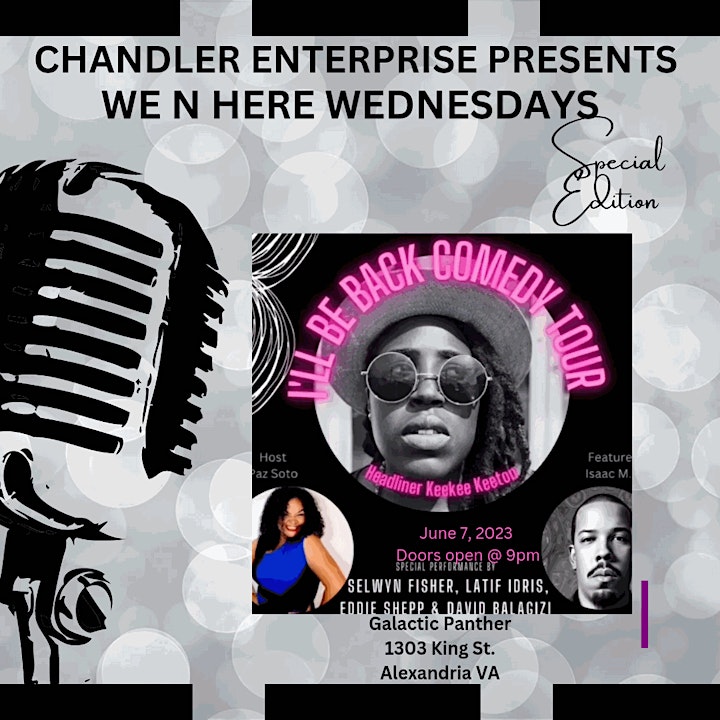 Next Wednesday June 7th will be a special performance for We in here Wednesday comedy show. This will be the first stop in the I'll be Back tour with special Headliner Keekee Keeton and other special guest comedians from the dmv as well as Paz Soto as your special guest Host. You don't want to miss this show.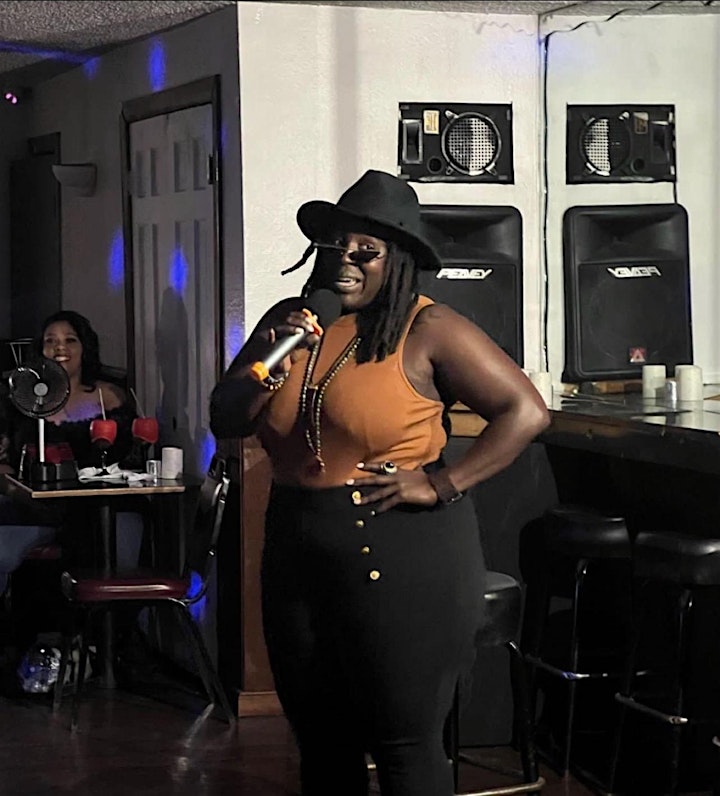 Come and enjoy some local stand-up comedy & great entertainment at Galactic Panther.
We're offering you comedy, live music, poetry and much more while you begin to wind down your Wednesday night.
The week is almost over and we are here to help you relax as you get ready for the weekend to come.
So have a laugh with us and while you're at it – a drink too, you will receive one drink with your ticket purchase (must be 21+)… we will also provide non alcoholic drinks as well.
What more can you ask for on a week day? … Music, Comedy, Spoken Word and more!
Tickets are $10